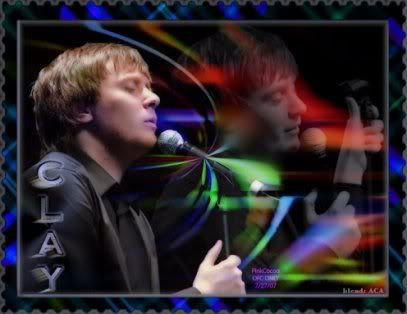 MY FAVORITE THINGS -- Clay Aiken performs during 2007's Soft Rock in Hard Place Tour. Graphic by Amazing_CA, photos by Pink Cocoa.
TBAF Announces 'Change' Honorees
SRHP Reprise a 'Favorite Thing'
Although ticket gathering is in full swing for Clay Aiken's September return to Spamalot, the reprise of the 2007 Soft Rock in a Hard Place Tour would be incomplete without the enjoyable review a special fan provided.
In the third of four "My Favorite Things" compilations, SmartyPantsSuz assembled memorable video and photo highlights of the summer tour with a classic montage based on the classic song from the Rogers and Hammerstein musical The Sound of Music.
In addition, Suz has also provided clickable versions of the video's 12 photo grids, each containing 20 pictures. That's high math, diligence, and 240 visual rewinds of Summer 2007 memories.
Many thnx to Suz for creating such an amazing medium for looking back. View the montage on the player below, or see My Favorite Things SRHP at YouTube where members can leave comments and rate the video.

My Favorite Things SRHP
If you would like your own copy, download the 40MB 2007 "My Favorite Things SRHP" montage with this Sendspace link. These are the 12 double clickable photo grids (1023 pixels each) from "My Favorite Things SRHP":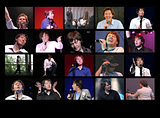 So Many Memories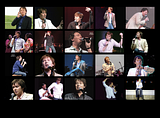 Jackets, Jeans, and Rivets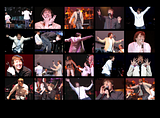 Fun-Filled TV Medley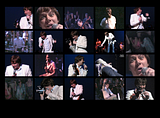 Newest Clack Gatherer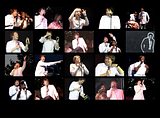 Bugs, Serenades, 'n Spotlights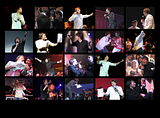 Jesse Comes Through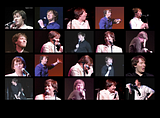 Letters from the Fandom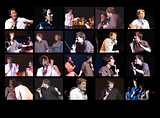 Cool Songs for Clay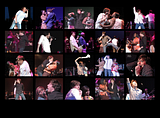 Bringing Sexy Back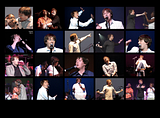 Antics, Laughs Galore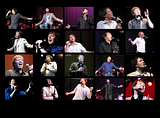 Measure of a Voice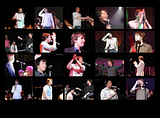 Because You Loved Me
More 'Favorite' Remembrances
For fans who haven't seen the previous MFT montages or would like a review, here are links to the other three compilations by Suz: My Favorite Things 2007, My Favorite Things 2006, and My Favorite Things Original.
"MFT 2007" covers the calendar year beginning with the Jimmy Kimmel Live Valentine appearance. Clay's surprise performance on the American Idol 5 Finale kicks off the "MFT 2006" montage, and the original version commemorates special moments dating back to American Idol 2.
TBAF To Honor Champions of Change
Earlier this week The Bubel/Aiken Foundation announced the 2008 Champions of Change honorees who will be presented awards at the gala benefit dinner Saturday, Oct. 18, at the Marriott City Center Hotel in Raleigh. The event also will celebrate the foundation's fifth anniversary,

This year's honorees are CVS Caremark (corporate), Dan Habib, Betsy McNamara, and Rich Donovan.
The Foundation selects Champions of Change for their substantive efforts to extend the boundaries of the human experience to children of all abilities, in keeping with the Foundation's mission of supporting communities with inclusive programs and creating awareness about the possibilities that inclusion can bring.

CVS Caremark Charitable Trust is being honored as a Corporate Champion of Change for their outstanding efforts to improve the lives of children with disabilities. The five-year, $25 million CVS Caremark "All Kids Can" program supports nonprofit organizations helping children with disabilities in school, in recreation and in developing skills for successful lives, all within an inclusive environment.

Champions of Change Dan Habib and Betsy McNamara turned their personal goal of educational and social inclusion for their son Samuel into a universal goal of ensuring that all children have the tools to reach their full potential.

The result is the film Including Samuel, which tells their son's story of inclusion, along with the trials and triumphs of four other subjects. Dan is an award-winning photojournalist, director and producer of documentary films. Betsy, a fundraising consultant and an inclusion advocate, is the mother of Samuel, who has cerebral palsy, and Isaiah, who is typically developing.

Rich Donovan is being recognized as a Champion of Change for applying his world-class business acumen to creating means of empowerment for people with disabilities. He was a key to Merrill Lynch's diversity strategy. As CEO of Integrated Process Solutions, Rich provides large corporations and governments with ready-for-action profit opportunities as a "return on disability".

Rich, who has cerebral palsy, is Board Chairman of Lime Connect, showing real-life solutions - and real financial advantages - to hiring, working with, and providing products and services for people with disabilities. In serving children, he is an advocate of education as essential to the future economic and social success of individuals with disabilities.

The gala benefit celebration will feature a special performance by Clay Aiken, as well as dinner, plus silent and live auctions in support of the Foundation's programs providing children with disabilities the opportunity to play, learn and grow side-by-side with their typical peers.
For more information, stay tuned to
TBAF
website.
Below is a clickable version of Amazing_CA's opening graphic: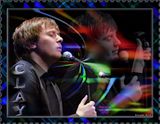 Have a wonderful weekend, Clay Nation!
Caro
RELATED TAGS:
Clay Aiken
,
On My Way Here
,
A Thousand Different Ways
,
2007 Summer Tour
,
Soft Rock in a Hard Place
,
My Favorite Things
,
The Bubel/Aiken Foundation
,
TBAF Champions of Change
,
Official Fan Club
,
Clay Nation