Clay Aiken, Retrospective 4: Photographs & Memories
Montage by SueReu
Overview for CA Newcomers

Retro 4 Video Replays Memories
Thank you so much for this outstanding montage! I can't even begin to imagine the time and effort that must go into creating something like this.

The LOVE you and others have for Clay is how I found him not quite a year ago. So know that your LOVE for him has brought another person to know and love Clay. I can't put into words the appreciation that I feel. ~ D
The Retrospective montages about various aspects of Clay Aiken's career and charitable endeavors are resonating with new and longtime fans alike. Despite the disclaimer, the above comment describes the Clay Nation's appreciation for the remarkable series by SueReu.
Posted Friday, the fourth montage reflects the photo shoots and videos of Clay's early years. For fans of seven years, they are packages chock full of special memories. For newcomers, the montages provide an excellent introduction to initial events.
The video can be viewed in the above player or at YouTube. You can download the Retro 4 montage with this Sendspace link.
Mailbag: Readers Use Their Voice

Visitors who leave comments have a special place in the hearts of bloggers, and their remarks often complete the dialogue set in motion by the writer.

Occasionally, I like to feature the thoughtful remarks shared by Carolina On My Mind and Clayonline readers in a mailbag entry.

This edition highlights what many of you wrote about the National Inclusion Project, the outstanding fan montages featured this past month, the arrival of the much-anticipated Decca Decade, 2009 recollections, the joyous Christmas music synonymous with Clay Aiken, and the Clay Nation's remembrances of a very special friend.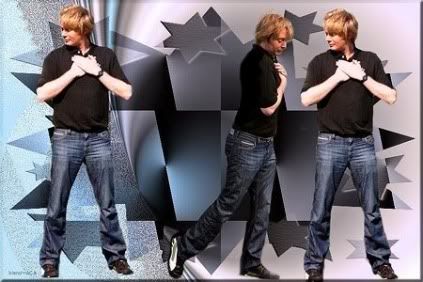 Golfing for Inclusion graphic by AmazingCA
1-6-10
Clay Aiken Practices Golf Swing
VIBAJAJO
: Great blog! Hope the weather warms up in Florida so they can have a great turnout for inclusion.

MARIANHOOKAILO
: Just saw

SueReu

's 4th episode. She continues her journey of portraying Clay the way we love to see him.

SIOL
: With SueReu

'

s montage, I was spellbound. I got chills so often during it, I had to get a sweater. What a great job and what wonderful memories. I just have to watch it a few more times.
HOSAA
: I hope to be attending the Youth Inclusion Summit this weekend, so thanks for the writeup about it.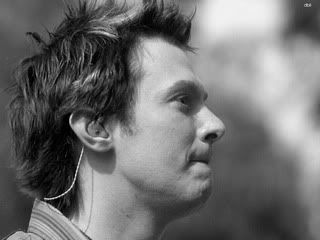 Cap from 'Grace' montage - LovesClaysVoice
1-3-10
Montage Characterizes Clay Aiken
MISSSALLY
: With "Grace",

LovesClaysVoice

created an ethereal, deeply moving montage. The music and black & white images are hauntingly beautiful, and not easily forgotten. Thank you so much for featuring this remarkable montage.
MARGARET5828
: So you were on vacation! That is why we are getting so many wonderful blogs. Keep them coming; I enjoy every word, picture, and montage.

ANAMERAIKENINTX
: If I were not already a Clay fan and I happened upon this montage, I think it alone would make me want to learn more about Clay Aiken. This beautiful montage certainly illustrates how magnificently multi-faceted Clay is, showing both his spirit and heart.

LISA1068
: I've always loved the black and white pictures the best. Along with the touching piano music they just fit so perfectly too.
DEYABIRD: The montage is grace itself and I love that it portrays caring nature so beautifully.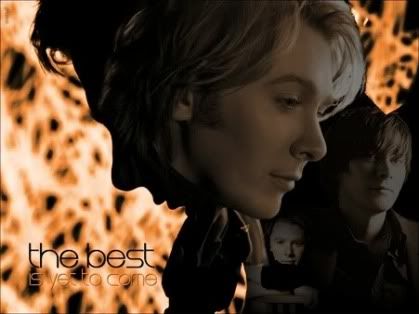 Graphic by cindilu2
1-1-10
Aiken Fans Embrace Decca Decade
CLAYCOLOMBIA
: I love that incredible video by SueReu! I can not understand everything he says in interviews. But I am happy to see Clay and hearing speak and laugh. It is enough for me. I'm hoping all the good that will come to Clay Aiken with Decca this year
CINDY
: The retrospective is fantastic! - my face is sore from grinning for 9 minutes straight. I miss seeing Clay on my

TV

so much and can't wait to see what 2010 has in store.
LOVESCLAYSVOICE
: Decca Decade with Clay Aiken! That has a great sound to it! I can't wait!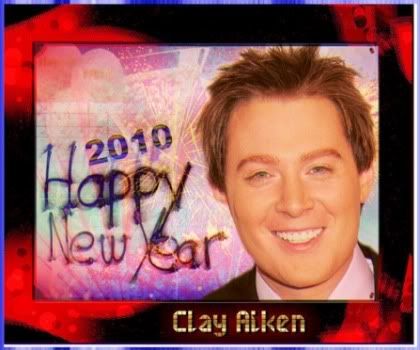 Graphic by AmazingCA
12-30-09
Aiken Fans on Decade Countdown
SUEREU

: Thanks for adding my video, Caro!! It was fun to make, going through all those Clay Aiken memories -- although it's REALLY TOUGH to limit it to just 10 minutes.



ANATUREGIRL

: I am so looking forward to all the NYE celebrations. A time to look back at Clay's career so far, but eagerly looking forward to the Decca Decade.



SANDY

:

What a decade it was! One I will never forget as Clay has given us seven years of some of the greatest memories and friendships that I will cherish always. I can only dream of what is ahead of us in the next decade.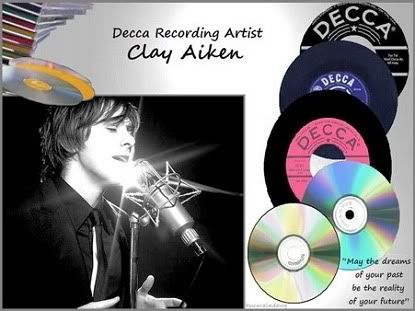 Graphic by Fountaindawg
12-28-09
Clay Aiken Montage Rewinds 2009
MARLYNE
: Thank You for the memories. The montage by LCV is wonderful and about covers the highlights of 2009. I cannot wait to see what Clay has in store for 2010.

KATY
: The best is yet to come for Clay Aiken. Bring on 2010, but I loved your 2009 memories!

SANDY
: I was discussing with another fan about the Clay drought this year but after seeing this video - we actually got to see lots of Clay! I guess we somehow spoil ourselves with so many videos, pictures and montages when he is on tour, that it does seem like a "drought" when he isn't touring.

Thanks for these highlights of 2009 and looking forward to 2010. Just think a whole new decade lies ahead of us! Can hardly wait!

MISSSALLY
: That Decca pic always makes my heart skip a beat! *sigh* Great wrap up, Caro. I'm sooo ready for next year!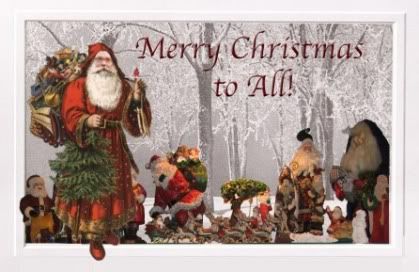 Graphic by Cotton
12-25-09 Clay Aiken Sings of Christmas Joy

T: Merry Christmas, dear Caro! What a beautiful Christmas blog. Although this Christmas makes us remember those who are not here anymore, it's still a joy to see the spirit that shines in your blog. Appreciate everything, especially your friendship.

MARLYNE: "Mary Did You Know" is my favorite Christmas song sung by Clay; and to be truthful, I play it all year long.

ALWAYS AND FOREVER: Hope everyone is having a wonderful Clay Aiken music-filled holiday.
ANONYMOUS: Clay Aiken and Christmas music ... a perfect match!

ESTER-C: I definitely need to say thank you for your wonderful work on this blog that I have so enjoyed throughout this whole year.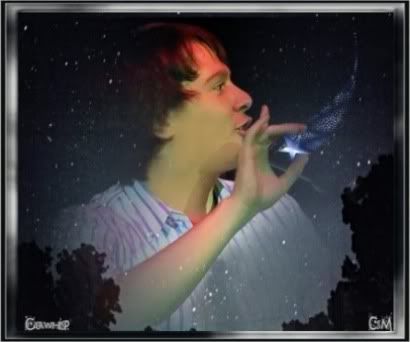 Graphic by Ashes, photo by gerwhisp
12-23-09 Clay Nation Loses Special Friend

There were 64 heartfelt comments in the Carolina/OFC blog entry about Joan Martin, the very special friend the Clay Nation lost the week before Christmas.
Aspiegirl's moving montage features visual art by Joan/Ashes/Claysmelody accompanied by her favorite singer's vocals for "Because You Loved Me."

BONNIECARMEN: Thanks so much for the tribute for Joan. Clay brought Joan alive -- she lived through difficult circumstances, but Clay always brought a smile to her face. How blessed we have been to have known her. How amazed she would be to see all the tributes, as she was a very humble person. May she rest in peace.

EMERSON: What a beautiful montage in memory of Joan and her love of all things Clay Aiken. Obviously, Clay brought an incredible amount of joy to Joan's life and she returned that same joy to Clay Nation ten-fold.

BARB55: We have lost a dear, special, and beloved friend who was one of the most dedicated Clay fans. Her blogs were positive, happy, and uplifting and put a smile on my face. She was truly an asset to the OFC and the fandom.

DONNA IN WI: Joan was one of the first to make me feel welcome. Very nice tribute for our friend. Joan would have approved and smiled.

SANDY: They say memories are forever and the memories that Joan left us will always be with us. We shall let these memories comfort us and remember her always for her undivided devotion to the man that we love and who brought us all together - Clay Aiken.

TOMMYSMOMMY: May Joan rest in peace and I hope her family can take solace in the fact that she was admired and loved by so many.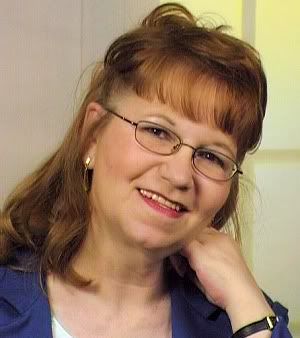 Joan/Ashes/Claysmelody
BLUECOUCHPOTATO
: I cannot claim to be anything to Joan. I am just an ordinary passerby in the streets of the Clay Nation, yet even I have laughed and cried at the beauty of her work and her obvious love of life, music and Clay.

Perhaps it is sweet solace that through the very technology that enabled us to be part of her life, she will continue to be part of ours; and so many others will continue to wish they had known her.
Have a special weekend, Clay Nation!



Signature by A Beautiful Mind