ANOTHER NORTH CAROLINA WINNER - Clay Aiken offers insight into finale week for Scotty McCreery, Garner's American Idol hopeful. View video full screen at the WRAL website.
NC Pulls for Scotty McCreey
Aiken Recalls Idol Finale Week
Anyone who publishes a blog on Blogspot will tell you that Friday the 13th got a head start, wreaking havoc in this corner of Cyberspace on May 11-12. Anything posted at the Carolina site during that period -- the May 12 entry, comments in previous/current blogs -- was literally wiped out Thursday afternoon. Supposedly, all will be returned sometime later today.





While some aspects are back to normal, the most recent post is either corrupted or floating around in Cyberspace; so I redid the codes from the parallel version at Clay Aiken's official fan club site. If the blog uploads, we're in business. Thnx for stopping back by ... again! - Caro
In a news segment on WRAL-TV Wednesday night, Clay Aiken offered insight into what 17-year-old
American Idol
hopeful Scotty McCreery of Garner can expect during Season 10's final flurry of activities.
During the interview with Jason Deans, Clay recalled finale week activities of 2003, long-standing friendships with fellow contestants, and the strong support the Triangle of North Carolina provides its "Idols."
Five albums, millions of albums sold, a stint on Broadway, and it all started on American Idol ...
Enjoy the interview, as well as screen caps of the telecast by
Cotton
. You can download all her caps with this
Sendspace
file. The caps below are clickable.
All the best to Scotty! He's got Clay's vote and the state of North Carolina cheering/dialing for him!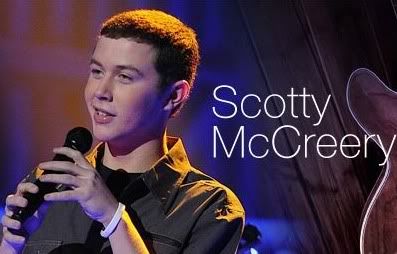 Happy Birthday to granddaughter Lia, who is two years old this Friday the 13th! Photos from the festivities will be shared as soon as possible. Meanwhile, this is one of my favorites as played arpeggios last Christmas.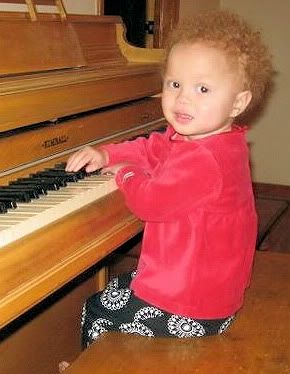 Happy Birthday, Lia!

Have an awesome weekend, Clay Nation!
Caro