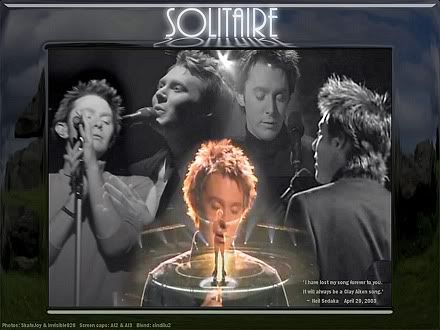 CLAY AIKEN OWNS THE SONG: 'Solitaire' should not only win the Best of Top 5 vote; it could also be named the best American Idol performance ever. Click to expand graphic by cindilu2.
Best of Seasons Past
Vote for Clay in Idol Competitions
It's been a while since Clay Aiken fans have put their voting skills into perpetual motion, but this week they are doing just that.
The Final Four Round of Philadelphia radio station Q102's
Ultimate Idol
competition is in full swing with Clay and Adam Lambert in one semi-final and Kelly Clarkson and David Achuleta in the other. The top two will meet in the final round on May 9.
NEVER MIND BUT THNX ANYWAY: Q102 changed the rules in the middle of the Ultimate Idol Poll, requiring an email address, verification, etc.
The minute this happened the percentages, which were getting closer with every vote, skyrocketed in the Adam-Clay poll from 54-46 to 63-37 to a lead change in the Kelly-Archie contest.

Thank you for your votes, Clay Nation. We don't need a poll to tell us who the Ultimate Idol really is!

-- Caro
At press time, Adam was leading Clay 55.23% - 44.77%, but the Clay Nation has been closing the gap by the hour as more and more fans join the voting marathon. Kelly was ahead of David 51.70% - 48.30%.
This contest accepts unlimited votes per ISP, and the more the better. Open several tabs, vote and hit F5 to refresh the page while you work the next tab.

Clay Aiken sings Solitaire' during Sedaka Week.
Vote 'Solitaire' the Best Week 5 Idol Performance at Zap2It.
Make 'Solitaire' Best of Top 5
Zap2it has been looking back at the best performances from

American Idol

seasons past, and this is the week to determine the best Top 5.
Clay's memorable "Solitaire" rendition during Season 2's Neil Sedaka/60s Week is in competition with these performances from Seasons 1-9:
Kelly Clarkson, "Walk on By," Season 1
La Toya London, "Don't Rain on My Parade," 3
Carrie Underwood, "God Bless the Broken Road," 4
Chris Daughtry, "Renegade," 5
Kat McPhee, "Black Horse and a Cherry Tree," 5
Blake Lewis, "You Give Love a Bad Name," 6
David Cook, "All I Really Need Is You," 7
Jason Castro, "September Morn," 7
Danny Gokey, "Come Rain or Come Shine," 8
Allison Iraheta, "Someone To Watch Over Me," 8


Lee DeWyze, "That's Life," 9
If you haven't already done so, cast your one vote for Clay's "Solitaire" at
Zap2it and
spread the word to other CA fans!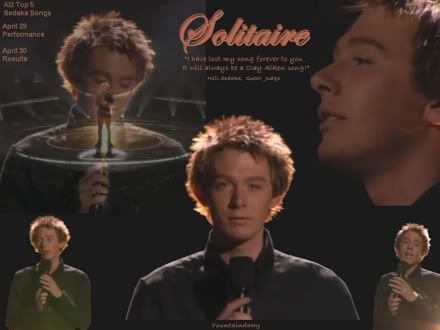 SOLITAIRE IS SPECIAL: Clay Aiken performing 'Solitaire' during Neil Sedaka Week of American Idol 2. Click to expand graphic by Fountaindawg and recall this special week from Season 2.

For Neil
Sedaka/60s Week (4/29/03), Singer Man performed "Build Me Up, Buttercup" and "Solitaire." Most CA fans can quote word for word Sedaka's kudos:
Clay, you sing like Andre Agassi plays tennis -- PERFECTION, PERFECTION! -- and I would kill to write and produce your first CD!

Bravo, Clay! I have lost my song forever to you. It will always be a Clay Aiken song.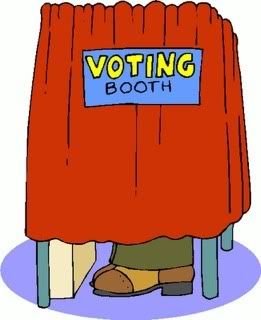 ICNAFM Declared Top 6 Winner
In the current Zap2it competition, Clay's "I Could Not Ask for More" was declared the best of the Top 6 performances. Previous winning tallies also include:
Top 11

: Carrie Underwood, "Alone


Top 10

: David Cook, "Billie Jean"


Top 9

: David Archuleta, "Smoky Mountain Memories"


Top 8

: Adam Lambert, "Mad World


Top 7

: David Archuleta, "When You Believe"

Dust off your voting technique, and put Singer Man over the top in both of these events, Clay Nation!


Have an awesome week, all!

Caro