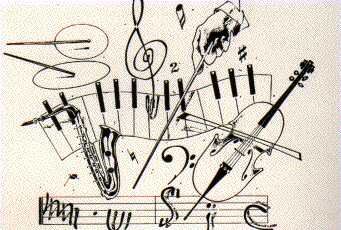 Three Days of Varied Programs
Surprises Fill Performance Week
Spring recitals are a rite of passage at the close of a school year. However, this season my music students enjoyed a variation of the formal event that was almost butterfly-free and beneficial for all concerned.
When preferences for three proposed recital dates came back equally divided, I decided to combine back-to-back students into small groups, allowing each to play several pieces for their invited guests.

This was a treat especially for the pianists, who normally perform only 1-2 selections at spring recitals. The violinists usually play a solo and several songs as a group.

Students had a great time creating repertoire lists the week preceding the performance classes. Programs ranged from one to six solos. The musicians, whose ages range from 6 to 15, represent seven area schools.
Power Outage Strikes Schedule
On Monday, the first of three performance days, I was still casually drinking my morning coffee when a Wesleyan mother called to ask if the recitals were still on since a power failure had cancelled classes at the the academy.


I learned that the electricity had been restored, but school was definitely out except for high schoolers whose exam schedule was revised to start at 11. Students and parents were contacted via email or text, and our classes were back on schedule, too.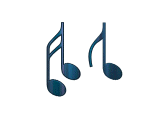 Monday's first duo partnered

Payton

, a freshman, and third grader

Chase

. Parents and an uncle completed their audience as the musicians shared everything from Bach to Joplin to the "Saints."

Like their teacher, they are avid Tar Heel basketball fans and have shared many celebrations -- and a few pity parties -- following Carolina games.
Due to the day's schedule snafu, one student,

Brenda

, was unable to attend the piano class. Her partner,

Haley

, presented a six-piece program for a family friend, her dad, and mom via video recorder.

The girls had planned an interesting program of literature, pop, Disney, hymns, and even a 12-bar blues improv.

A trio of pianists --

Miranda

, her brother

Mitch

, and

Cawyn

, who studies at my home -- performed 16 songs for their families. Their teacher played the duet part for "Amazing Grace" and "Rock Song."
Violinists Invite Moms To Sing
Wednesday's sessions began with

Tatum

and

Raegan

, elementary string students who performed solos and duets for their moms. Their program featured Suzuki lit (the "Twinkle Variations" and "Andantino"), "Edelweiss," and "Love Me Tender," with some vocals from the audience.

The second group spotlighted

Joseph

and

Caleb

, two talented middle school composers. Unfortunately, their schedules only overlap for a few minutes, so they each played for family members.

Both performed compositions from this semester, Joseph's temporarily entitled "Spring" and Caleb's "The Quiet One."

Caleb also added "Joshua Fit the Battle of Jericho," "Scarborough Fair," "Volga Boatman," a piece he is arranging for his guitar class, and another composition, "Skeletal Waltz."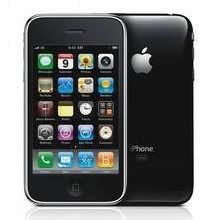 iPhone Records Student Compositions
My iPhone, a tool we have employed all semester as a tuner, a metronome, and a handy recorder of compositions and prepared pieces, wasn't even on my radar this week. It's a wonder I remembered to turn off the ringer!

Special thanks to

Scarlett

for converting the mp4's to mp3's and getting them into a player. From lesson recordings, the player contains the opening of

Joseph

's composition; a partial of

Caleb

's "The Quiet One" (working title);
"Hope," written by

Jessicca

for Mother's Day. Click on each song to play.

Three cousins and their family members filled the studio for Wednesday's final group.

Ora

, a violinist, performed "The Two Grenadiers" by Schumann, her favorite fiddle tune, and "Over the Rainbow."

Her brother
Jeremy

, a pianist, played Cathedral Bells," a Bach minuet, and two piano duets with his teacher, "Crown Him with Many Crowns" and "America the Beautiful."

In addition to the special Mother's Day composition, their cousin

Jessicca

performed the Pachelbel Canon and "Amazing Grace."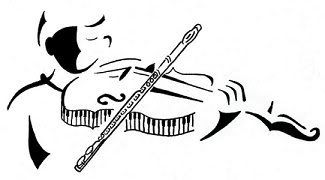 Fiddle Tunes, Musicals, Classics
Five violinists --

Tatum

,

Raegan

, and

Ora

from WCA,

Erica

and

Anna

from Our Lady of Grace (OLG) -- gathered at my home Thursday to perform solos and play as much of their ensemble literature as we could in an hour.
WCA violin solos received a second run,

Erica

played Bach's Minuet in G, and

Anna

performed Gavotte in D Major by Bach.
Repertoire for this group is varied -- fiddle tunes, selections from

The Sound of Music

, a Disney set, folk songs, and more. We closed with a classic and their current favorite, "Over the Rainbow."

This blog's most entertaining art will have to be in your imagination. Picture the teacher completing last minute house-cleaning -- a bum left knee, vacuum in one hand and cane in the other, chasing away dust mites in the living room.

Just because it's almost summertime the music doesn't stop.

Students will have a break next week, but many will resume lessons the following Tuesday and Thursday. Several will perform programs in area retirement homes this summer.
Have a very special Memorial Day Weekend, all!
Caro/Ms B