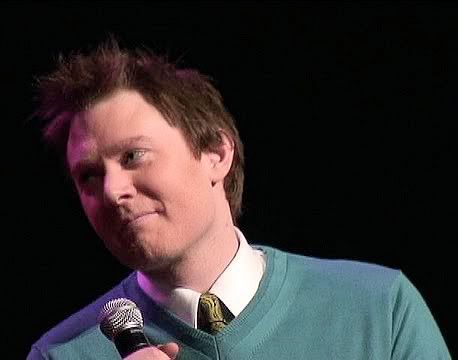 Clay Aiken performs for a "hometown" crowd in Charlotte.
Family, Friends, Fans
Charlotte Welcomes Clay Home

The welcome mat was out in style Wednesday night as North Carolina embraced Clay Aiken and the Tried & True troupe for a hometown performance in Charlotte's Blumenthal Center. In the audience were fans, family members, and longtime friends of the singer.

A 2003 graduate of UNC-Charlotte, Clay made his home there during his college years; but the city is also where he first auditioned for

American Idol

. He was initially beaten by his backup singer Quiana Parler and had to try again in Atlanta.

Among those in the audience were his mother, grandmother, and Diane Bubel with whom he co-founded the National Inclusion Project in 2003.



Clack, Cellcerts Concert Shtick



Even though cellcerts and clack have become an intricate part of Clay's concert shtick, ushers did not receive the memo and there was an unbelievable clampdown on photographers and videographers.



Scarlett

, who has videoed much of the tour and has become part of the nightly banter, only came away with parts of the Charlotte event.

In her recap,

luckiest 1

, described the final number which, thanks to Scarlett, fans can replay via video clack.
Crying and Unchained Melody were magnificent tonight. Spot on, gorgeous notes he hit. He joked around a bit when he came back for the encore, even while the band kept playing the intro to "Both Sides Now." Then all went silent during the song, which he seems to feel more and more each time he sings it. He remarked that they are his favorite lyrics.

He talked about clack before "In My Life." He talked a lot about Charlotte and AI and tonight.

Before "In My Life" -- after he had told us how much he loves and appreciates us -- he plugged Greenville quite a few times and said that if you aren't in Greenville tomorrow night, you are out of the will.
Here are Scarlett's videos of "In My Life," beginning with the banter that precedes the song. Check the Wowzers4Clay YouTube Channel for new postings. Download audio/video files
here
.

Pre 'In My Life' banter during Charlotte T&T Show.
Video by Scarlett can be viewed full screen at YouTube.

Clay sings 'In My Life' to close Charlotte Concert.
View video by Scarlett full screen at YouTube.
Brightstar
: Back from the concert. GAH, I just love this tour! He gets more and more beautiful and so do the songs.
It was the first time I heard "Both Sides Now" on tour, and it was incredibly beautiful. Gentle, tender, poignant, lovely. He was funny, gorgeous, and oh so entertaining. I think he's loving this tour, too.
ncgran4clay
: The concert last night was awesome. He is just so in his element on that stage. His voice was out of this world good, and his humor kept us in stitches.
I took a good friend who is a casual fan, and she loved the show. Raved in the car all the way home.

One thing my friend said I loved was, "He reminds me of Johnny Carson; he can turn anything into humor."



This show is just soooo good. The mix up of songs, everything. The man surely knows how to plan a tour to keep the show fresh and fun.

It was my last show of the tour, but oh what fun it has been!
Below are three screen caps from

Scarlett

's videos, including Clay's imitation of fans "typing every word I say on the Internet,"
and a photo of the marquee at the Belk Theatre by
chel4clay
.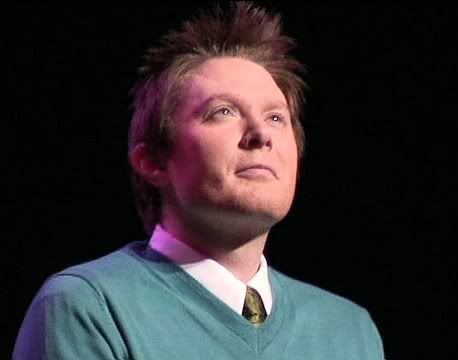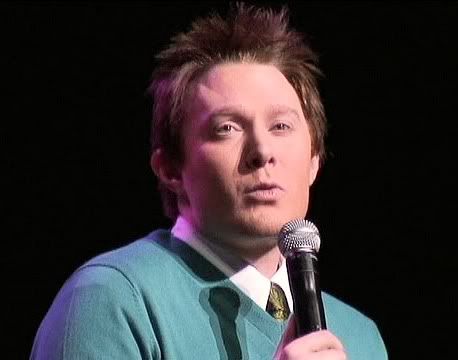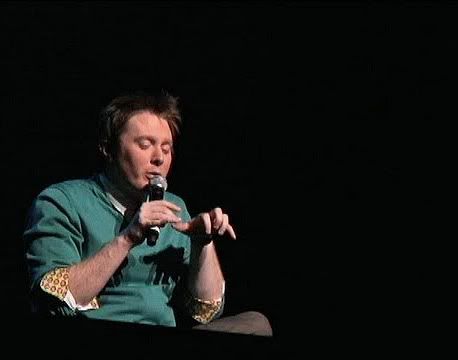 Chel4Clay

summed up the whole evening in a post on Facebook: Clay was -- no words to describe -- the best ever live!

Tonight it's on to Greenville, SC, for a 7:30 pm concert in The Peace Center. Other weekend performances include Westbury, NY, 8 pm Saturday, NYCB Theatre at Westbury, and Glenside, PA, 7:30 pm Sunday, Keswick Theatre.
Have an awesome weekend, Clay Nation!
Caro